Sometime we need to keep WordPress backup for our websites. wordpress has a default backup feature. This feature only backup the wordpress database. we can do this to the following steps:
1. Step: Login to Your wordpress dashboard and Scroll down to Tools -> Backup
There are some options we can setup before Run a Backup. Some wordpress tables are always be backed up automatically when the backup process Run.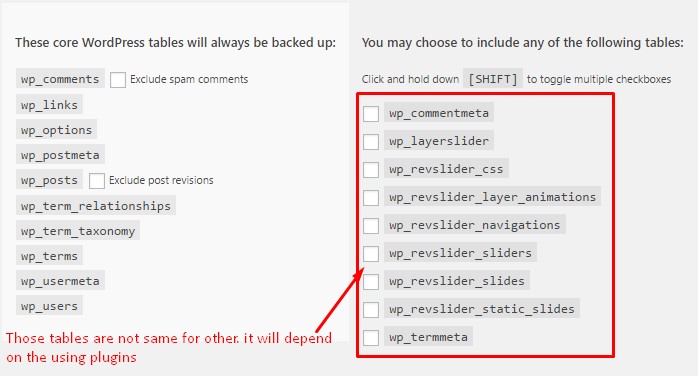 if you have not enough knowledge about it keep as it is.
2. Step: Scroll down you will see Backup Options. This option will allow you to What to do with the backup file:
Save to server (/home/sitename/public_html/wp-content/backup-2a686/)
Download to your computer
Email backup to: [email protected]

3. Step: We need to choose a option for backup. After select a option, Click Backup Now button for start the backup Process. it will some time to finish (N.B. Depend on the database size)
4. Step:There are another options for Scheduled Backup. We can Schedule the backup to the following Criteria:
Never
Once Hourly
Twice Daily
Once Daily
Once Weekly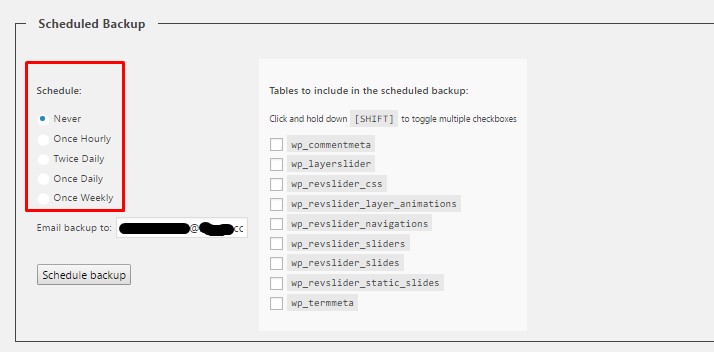 After select an option Click Schedule backup also we can leave some table to tick the check box.
If you need more information about wordpress Backup Please follow the Codex link for more and details information.